standardtom
Derek & I had our annual Big Holiday Dinner™ last night, and it was a lot of fun; it's always right down to the wire getting the house ready, and there were still more rough edges than I would've liked, but the guests all seemed to enjoy themselves, and so did we. The cats didn't freak out too badly, and a couple of them even seemed to enjoy having so many Interactive Biopillows to play with.
I've got a few photos behind the cut. There are more from a couple of other photographers, but these by Ernie

cajuncountry
are great, and the only ones I have thus far.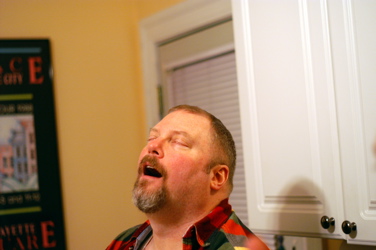 I have no idea what it was, but it was really good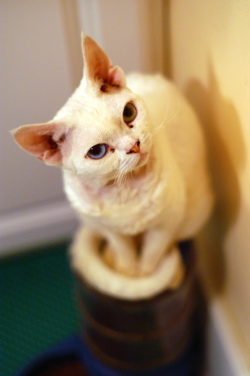 Zoe is princess of the party
Zoe is goddess of the party, too
Jon

bubbabearjxn , JP

ohm_gnomic , Scott

sparkygearhead
Derek & Foo Ling
Foo Ling